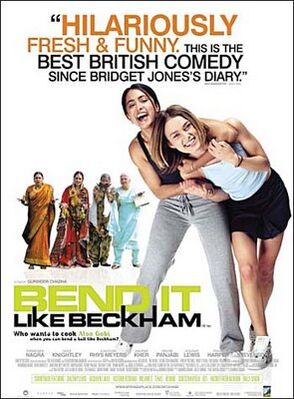 Random film info
Edit
A sikh wants to be a footballer. There is also some gay bloke in it at some point.
After Jesminder and Jules break up as friends, they still happily pass the ball to each other as people who trust each other would do.
In the same game as above, Jules' headband changes
At the bus stop, Pinky's future-in-law's drive past on their own. Another car appears infront after that.
Jules' mother says that Jules won't even go shopping with her. At the start, Jules is shopping for bras with her mum.