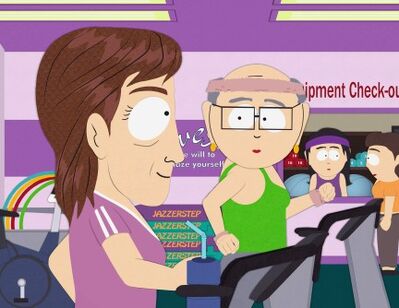 Random info
Edit
The "This is LESBOS!" scene parodies 300.
Mrs Garrison sets a really long homework. The Boys get Mexicans to do it for them, but they don't write the essay, they only write to their essays. Mrs. Garrison becomes lesbian.
The sign outside of Les Bos that reads "Ladie's night every night" is punctuated incorrectly. It should be "Ladies' night every night"
In the last scene Pip is seen in his seat in the first part. When the students are show in their seats again a fe seconds later Jimmy has replaced Pip.
When Garrison and Allison are in the bathroom, just before they start scissoring they can be seen kissing for a brief second.