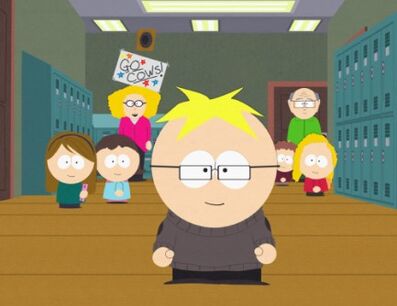 Random notes
Edit
The Boys write an amazing book, and accidentaly pretend to the parents that Butters did it. Butters thinks he wrote it.
In the original airing, Kyle mouths "What?" twice and no voice comes out. South Park Studios later corrected this in the re-runs of the episode.
Meredith Vieira's lips change shapes between shots.
When the boys first start writing The Tale, chapter one begins with "It was a warm spring morning..." but when Stan's mother finds it,she reads "It was a warm summer morning...". When Randy finishes the book he reads "That was all long ago in some brief lost spring"