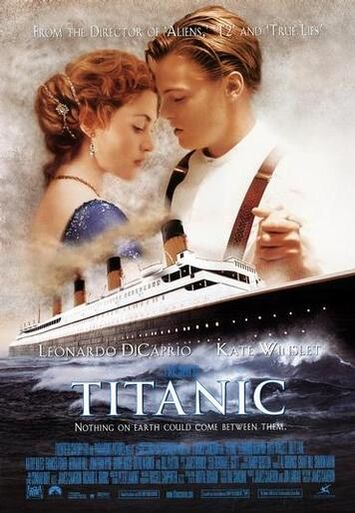 Random film notes
Edit
It is advertised as from the director of Aliens. A very different style of writing has changed since then.
People are on The Titanic.
When the ship is sinking, various parts of the ship disappear.
Rose's mask is mirrored at the start it is the other way round the rest of the film.
The shadows of many people on the ship don't match as they were added in on the computer.
On the real Titanic, no pasangers were aloud on the bow, but Leonardo Dicaprio went on in in his "I'm the king of the world" bit.
References in other media
Edit
There is a Futurama parody of Titanic.